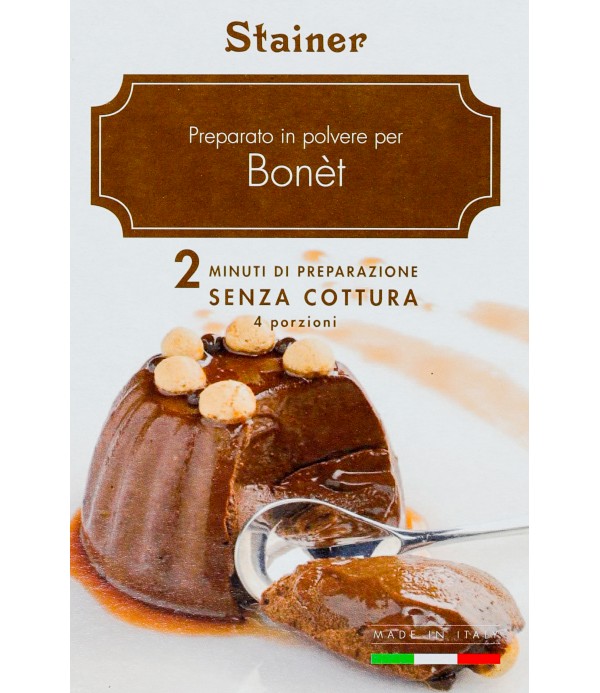  
Gluten free bonèt
Bonet - 90gr
Pronto in pochi minuti senza cottura. Dose per 4 persone
Senza Glutine , si prepara in 3 minuti senza cottura, con frullatore a bicchiere o minipimer. Si pone in frigo per 30 minuti prima di servirla.
BONET
powder mix 4 portions
Ingredients:sugar, coca powder (20%), powdered cream, amaretto granules 8% (sugar,apricot kernels, wheat flour, egg whites, lactose, milk protein, raising agent: ammonium bicarbonate, flavours), gelatin, flavours, salt.
May contain  traces of nuts and soya.
Data sheet
Energetic value Kj

581 Kj

Energetic value Kcal

139 Kcal

Fats

3.0 g

Saturated fats

1.4 g

Carbohydrate

17.1 g

Sugars

12.8 g

Proteins

5.8 g

Salt

0.3 g

weight

90 g