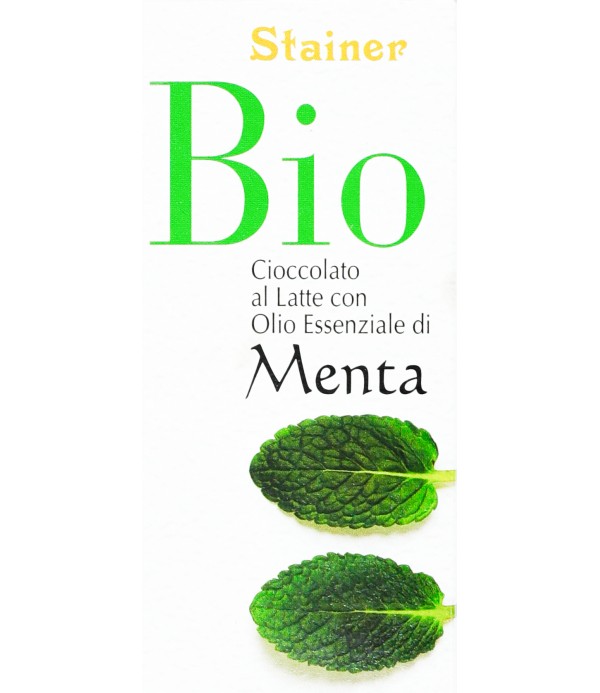  
Organic milk chocolate bar with mint
Tavoletta Cioccolato Biologico al Latte con menta - 50gr
Cremoso, avvolge il palato lasciando una piacevole e persistente freschezza di menta piperita.
Contiene il frutto del cacao puro, proveniente da coltivazioni biologiche.
Organic milk chocolate bar with mint da Agricoltura Biologica (cacao min 32%)
Ingredients: sugar*, milk powder*, cocoa butter*, cocoa mass*, emulsifier:  soya lecithin, mint essential oil 0,01%*, flavor:  natural vanilla*.
May contain traces of nuts (*)from organic agriculture. 
Data sheet
Energetic value Kj

2315 Kj

Energetic value Kcal

579 Kcal

Fats

35.0 g

Saturated fats

21.8 g

Carbohydrate

51.0 g

Sugars

41.5 g

Proteins

8.5 g

Salt

0.02 g

weight

50 g